I attended
FIRE BREAHTHIN'
which was a Dragon Themed Halloween Costume Parade in downtown Chicago!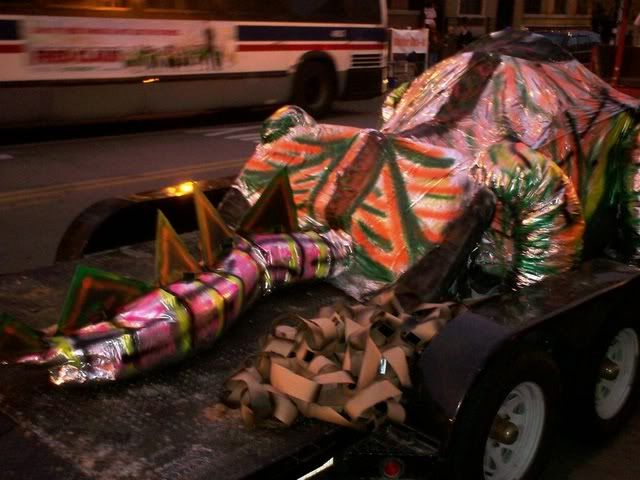 What you have here is the building of a dragon float that is going to be in the night parade.
Complete with three heads, lots of flame throwers, and a big body made out of 100% recycled materials!
One of the three dragon heads! Each one has a different expression!
Gotta love the funky glow in the dark colors!
Putting together the Chinese Dragon.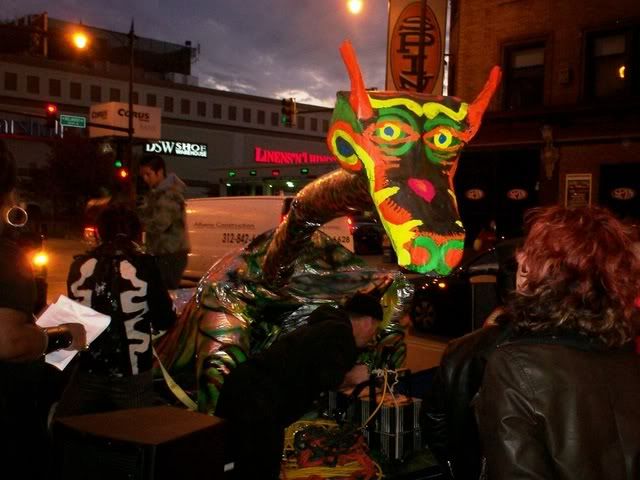 The mighty dragon rears its head.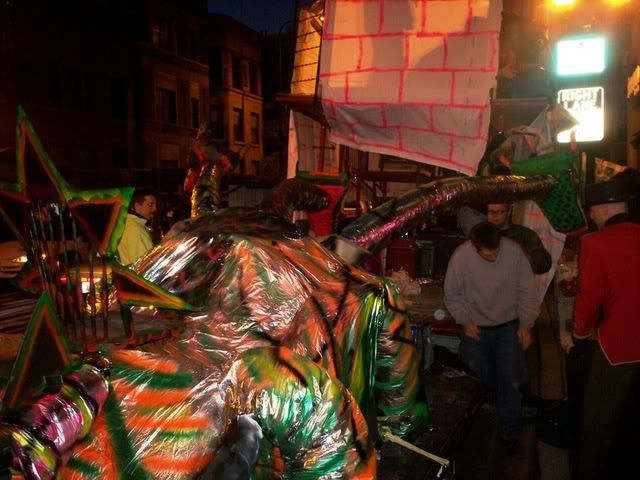 And prepares to invade the castle!
Hmmm, do I knock first? Or just breath fire on it? Maybe both...
Flame throwers to welcome the spirit of the dragon!!!
This is my favorite dragon float! It even had smoke coming out of its snout at specific times!
Shiny, shiny, shiny fire dancers!
And at last, the castle approaches! And is that fire I see on the other side?! What in heavens?
Now you've got to admit that it would be a blast being a part of this float! Especially for the knights on top of the castle warding off the dragon!
And a flame eater just for kicks...!
X-posted to my own journal and also on
draconics... sorry to those on my f-list for the repeat aside from the costumes pics and tumblers acrobats...
Hope everyone had a good Halloween and Samhain!!!
Pardon me about posting this so late!
Current Mood:

Ditzy!